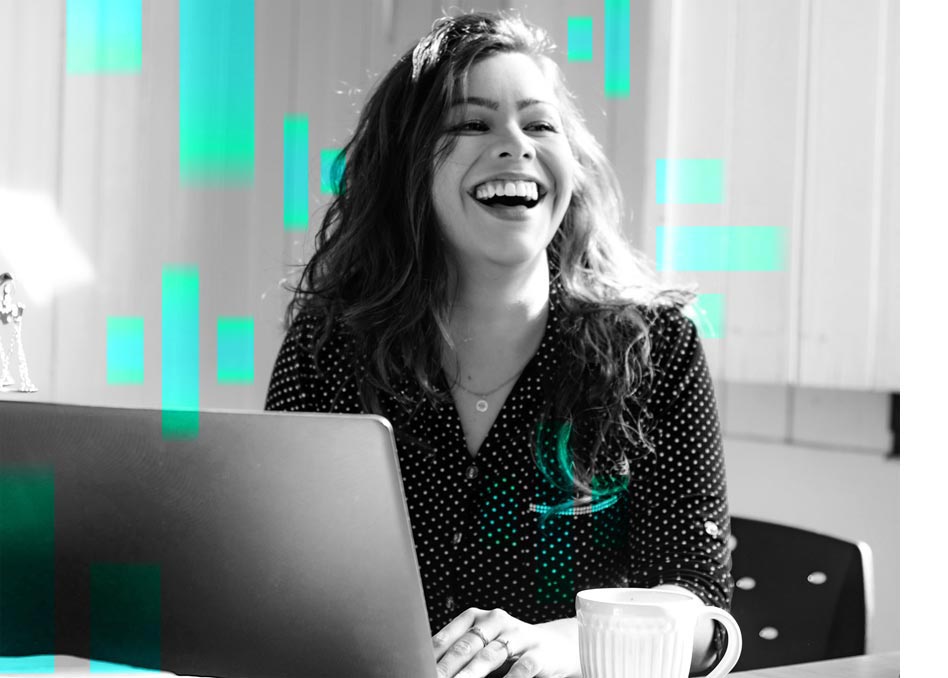 Join the
UncommonX Team
Every day, our teams work together to provide world class managed security solutions, develop innovative technology, and deliver exceptional expertise to help our customers create safe and resilient networked environments.
Our team is smart, talented, and hard working, driven by hitting our goals and delivering on our promise. We are collaborative and offer a great balance of challenge and reward. Explore our open roles and see what is available.
Brand Values
We are dedicated to a core set of values that guides everything we do.

Leadership
We offer a combination of innovative tech solutions and dedicated, expert services unlike anyone else in the industry.

Integrity
With transparent communication and solutions, our goal is to consistently execute on our promises and overdeliver on our offerings.

Customer Centricity
We're nothing without our customers, so we value their security, their satisfaction, and their relationships over profits.

Teamwork
We know we're stronger together. So we surround ourselves with smart, talented people who inspire each other.

Persistence
We thrive on consistently solving customers' difficult security problems with the best possible solutions.
Open Roles
DevOps & Infrastructure Engineer (SRE)
Chicago, IL
Type:
Full Time
Min. Experience:
Mid Level
UncommonX is seeking a DevOps & Infrastructure Engineer to support our ever evolving technical stack and existing cloud infrastructure. As a DevOps Engineer you will be responsible for managing, creating, and improving our production infrastructure and development processes.
Required Qualifications:
5+ years of system administration of Linux based servers, with strong, demonstrable troubleshooting skills in the space.
AWS certification or equivalent experience.
2+ years of creating or managing Kubernetes and Kubernetes deployments.
2+ years of experience and proven track record in continuous integration and continuous deployments strategies in private and public clouds.
Proficiency with the following technologies/toolsets: Amazon's EKS, Kubernetes, Helm, Argo, Docker, Git, Python, Shell, and Ansible.
Experience in managing automated workflows using Jenkins, GitHub, GitLab or other industry standard toolset.
Experience with on-site storage solutions, Pure, Netapp or other enterprise SAN & ISCSI solutions.
Familiar with but not limited to the following technologies/toolset: Terraform, ELK, Kafka, OpenStack, GitHub, Jenkins, AWX, and Nexus.
Experience working in an agile environment.
Must be a self-starter, ability to adapt to change and face challenges head-on with little guidance.
Proven ability to self-learn with a dive in heads first approach and picking up new skills.
Preferred Qualifications:
Computer science fundamentals in cloud technologies, development lifecycle, data structures, problem solving, and complexity analysis.
Good understanding of DevOps open-source technologies.
Experience working with environments with a heavy security focus.
OpenStack (or other cloud) Certification(s).
Knowledge of best practices and IT operations in an always-up, always-available service.
Ability to support multiple cloud environments.
Responsibilities:
Support and maintain the UncommonX production cloud platform, including processes and physical infrastructure.
Work closely with existing internal engineering and operations to resolve complex technical challenges.
Interpret, create, and maintain documentation on deployment processes and automation.
- Hide details
Cloud Platform Engineer
Chicago, IL
Type:
Full Time
Min. Experience:
Mid Level
UncommonX Inc. in Chicago, IL seeks Cloud Platform Engineer. Ensure automation to architect solutions internally & for clients using OpenStack and Public Clouds (AWS and Azure). Work across engineering, professional services, and NOC (Network Operations Center) / SOC (Security Operations Center) to understand the business needs to design and build the enabling automated solutions. Responsible for Kubernetes (K8s) automation and testing for adopting industry leading process and technologies to improve the maintenance and deployment process from development to production environments across development teams, operation teams and our clients who trust us with their business.
Must possess a Bachelor's Degree in Computer Science or a related field and 3 years of experience in the job offered or a related systems engineering or dev-ops role. Must also possess: (i) working experience with: Kibana, Kafka, Kubernetes, GitHub, Bitbucket, Jenkins, Ansible, Terraform, Kops, Jira, and Confluence; (ii) experience with developing software solutions with Python, C#, PowerShell, Shell, Ruby, or Perl; (iii) experience with Cloud architecture technologies: AWS and Azure; and (iv) 2 years of experience building Kubernetes infrastructure resources in private and public clouds and leveraging infrastructure as Code technologies.
- Hide details